Married by Morning Audiobook
Two lovers who have faced many issues in the past have decided not to fall in love but they weren't aware of the feeling of true love. When such feelings take over the mind then you cannot get away from them. Catherine was a woman who used to love her life and then tragedies took over and ate away her happiness.
She decided to run away from the place and the decision ended up well because she found a new place in the world where she could feel at ease. She started a new life and here no one knew anything about her past which was the best thing for her. Keeping herself away from all sorts of troubles was the best thing for her but she wasn't able to apply the same thing to Leo because he was one man who attracted her to the core.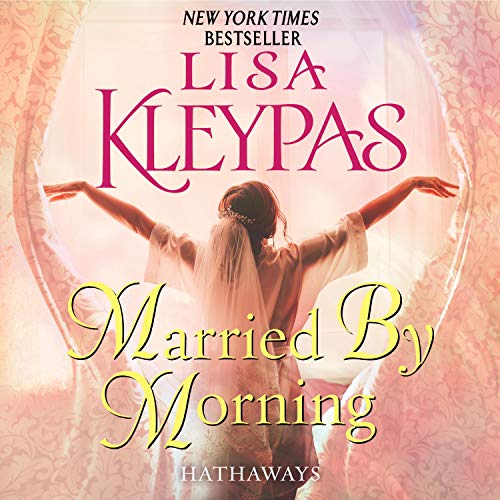 Whenever he came near her, she seemed to drift away in a strange kind of love madness. Lisa Kleypas has brought these two lovers together quite brilliantly here. The two show reluctance to express their love initially and then Leo tells Cat about his big problem. The man has to get married soon and produce an heir in order to save the family home and Cat seems to be the right woman for him.
Cat however gets confused because she hasn't been able to get over her past and this might be the right time to do that. Devil in Spring and Mine Till Midnight is ready to take over the mind of the fans after this book so one can buy all of these together if he can manage. Rosalyn Landor's voice is found in all of these books because he is the one with the perfect voice for the narration of these love stories.
---
Top 15 most listened to audiobooks on the website
The most listened to authors