Death Guard is in power and it has taken control over many areas in this episode. The Imperium lord used to hold the land in a powerful way but he cannot do anything now. Though the lord is trying to reclaim his lost territories but he is failing again and again because the enemy is stronger than ever. The Crusade might be over but the time has come to be a part of the Plague Wars.
Guy Haley is the author of the series and he has talked about different war scenes in every episode. The wars never end in this series and the primary characters are never given time to relax and have some fun with their near and dear ones. Because of this approach of the author, the narrator John Banks has also kept a serious style in narration as it was the demand of the scenes.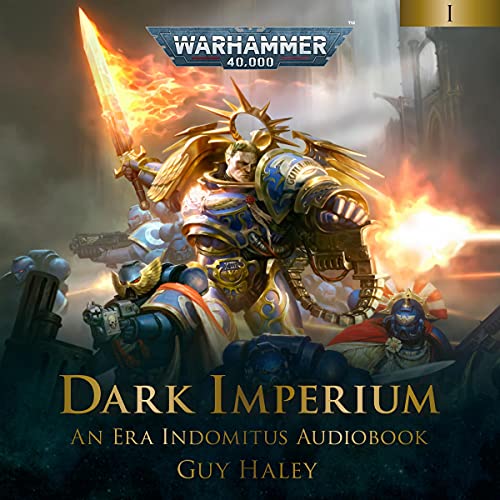 Roboute Guilliman has returned to the Imperium once again after a long absence. This part of the world needed a hero because the invading enemies were winning the wars on all war fronts. At this time Guilliman emerges as a savior and people just rally around him because they know the capabilities of the hero. The enemy has to be taught a lesson at all costs or more areas will go down very quickly.
The narrator has shown his skills in Ashes of Prospero and The Time Machine but this one was a difficult book to deal with. Still, the narrator has handled it with extreme care and precision. This shows the true talent of John Banks and it is finally revealed why he is so much famous.
---
Top 15 most listened to audiobooks on the website
---
The most listened to authors