If any author can grip our attention from the first word of the novel then it is Philip C. Quaintrell. The author has a matchless writing style and the word selection in the dialogues is mind blowing in every scene. The gods have been on the chase for the dark elf and he has to finish the job if he wants to save himself from their merciless wrath. For a long time, the dark elf has been in captivity but he has been allowed to fulfill his destiny.
The last dragon order is still present out there somewhere, the location of which was not known to anyone. Here the location is revealed and the dark elf along with a group of allies goes to that corner of the world to bring the dragons back to the battlefield. Only the dragons can help the elf and his team in this bloody war that has started on the land.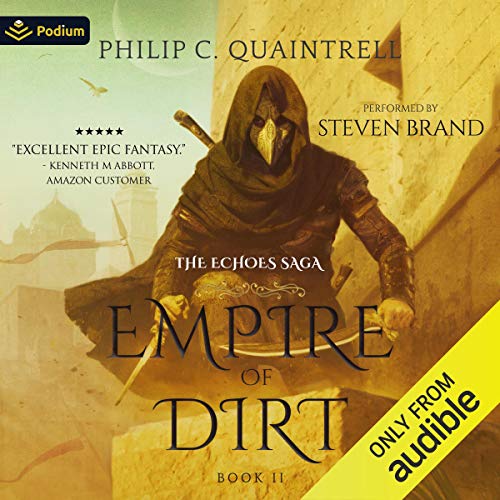 Asher has some secrets of his own to deal with and he is unable to decide even till the present time which side he will select when the war will go out of hands. Rise of the Ranger and Relic of the Gods have the same platform for the display at the climax.
It is the fight at the climax which decides the fate of the heroes and villains, till then nothing is clear in such stories. The author keeps secrets from the audience to make the story look more appealing. Steven Brand has kept the narration clear and lively as nothing else was needed from the narrator in this part.
---
Top 15 most listened to audiobooks on the website
---
The most listened to authors