The fate of the heroes is always in the hands of the author and it is the narrator who depicts it. Dan Abnett is a different sort of writer, at points in his novels it appears that the hero and the villain are working on their own and the author is just watching. The narrator Toby Longworth also looks to be narrating something which he has witnessed by his own eyes.
None of the portions of the story are true because after all, it is a fantasy but it is the way it comes to the audience that makes the mind believe that some parts are somehow connected to reality. Gregor Eisenhorn has been working for mankind for ages and now his mission has become more serious because the enemy has started to penetrate in secretly.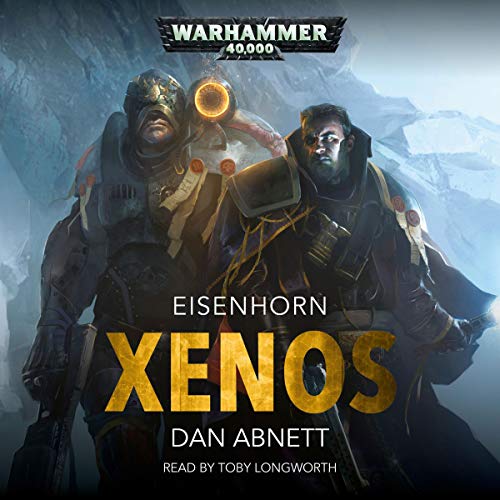 Gregor too has become stern in action as he shows no mercy towards his enemies whether they are big or small. Something is just not right in the society of humans, dark forces are coming to snatch the souls and the conspiracy is big enough to engulf Gregor even. It's an awesome work by the author which has less action in comparison to Penitent and Pariah still the conspiracies in it make it better than the other books.
Hidden agendas of the enemies remain unknown to us for a long time and slowly the creepy feeling starts taking over. At night you will start noticing the shadows in your room as the story will get into your mind so much. Feeling of sympathy, sorrow or love is rare to find, one feeling that the fans will have in plenty of astonishment.
---
Top 15 most listened to audiobooks on the website
---
The most listened to authors