The second part of the book which contains stories written by the masters of fantasy i.e Jim Butcher, Brandon Sanderson, and Charlaine Harris is more awesome. The first part had wonderful stories and the second part has even better stories which are narrated by Michael Kramer, Emily Woo Zeller, Nick Podehl, and Tim Gerard Reynolds.
There is also a third part with the name Unfettered III which means that the sequence does not end at this point. People think of negative things when they are going down in life but Shawn Speakman was never like that rather he is the kind of man who likes to put up a fight.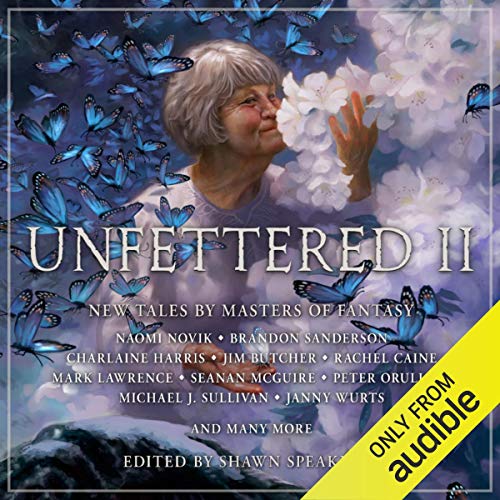 Many years ago he was suffering from terrible health issues and then the debt also started mounting up because of his physical condition. At this stage, he designed a book in which several authors donated their short stories which became famous within no time. This is the second book of the series which means that the good work is still continuing and it seems that it will never stop at all.
The funds that are being raised from this is helping other writers as well and it surely is a good trend by all means. There is so much variety in this single book that one cannot imagine how much it can amuse him or her within a short amount of time. The narrators are also classic and they have shown their individual skills in different stories. Just get this book and listening to the short stories, again and again, will become your habit because the literature in the pages of this classic book is awesome.
---
Top 15 most listened to audiobooks on the website
The most listened to authors