Tower Lord Audiobook
Vaelin was described in the first part of the series as a member of Darkblade. He is one of those warriors who kill for the sake of the empire and he and his order has never betrayed the king. The group of warriors is known for its skills in warfare and also for its commitment to the throne. Vaelin stood with the king even when he knew that the king was going in the wrong direction.
It was the decision of the king because of which the entire nation or we can say the whole realm suffered great loss. Now the battle is over and Vaelin has remained victorious like always but the price has been severe. The warrior does not want to fight for the realm anymore so when he is announced as the Tower Lord by the son of the king, he thinks that it would be a nice escape from bloodshed. Here everything looks peaceful but there is more to come for which no one is actually ready.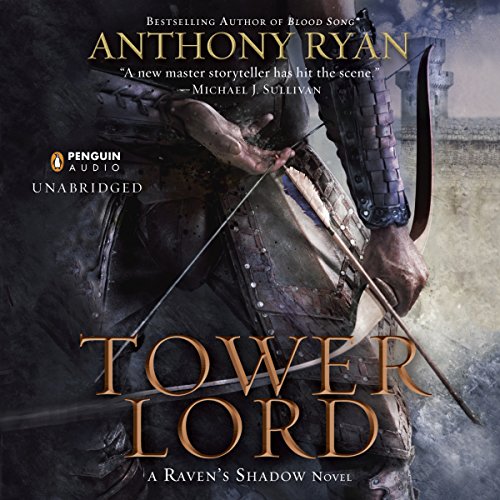 The new king is not very powerful and every enemy knows this quite well. The sister of the young king is gaining power which is also a unique thing in the realm. Vaelin has been gifted with the blood song so no matter how hard he tries, he cannot stay away from the war. The enemies are approaching and this time they are after the warriors like Vaelin who have protected the realm on previous occasions.
Once these warriors are out of the way then the new king would not be able to protect the domain of his kingdom. Anthony Ryan made the reluctant heroes fight in The Martyr and Blood Song so it was obvious that the author would make Vaelin fight eventually. Steven Brand's narration also suggested from the beginning that there was some spark left in the warrior.
---
Top 15 most listened to audiobooks on the website
The most listened to authors