The Wedding Dress Audiobook
This is a story that does not stay in a single place and in a single span of time rather it keeps on moving from one generation to the other. Thus the wedding dress which is passed from one generation to the other is the symbol of change that the author wanted to depict. From the 1920s to 60's the story keeps on moving very well as the life of different women is discussed in detail.
The wedding dress remains constant in the family and the rest of the things vary from one woman to the other. The wedding dress got prepared in 1928 for the first time and it was used in the same year. Then the family took it as a part of the inheritance as each woman kept on passing it to her daughter at her wedding.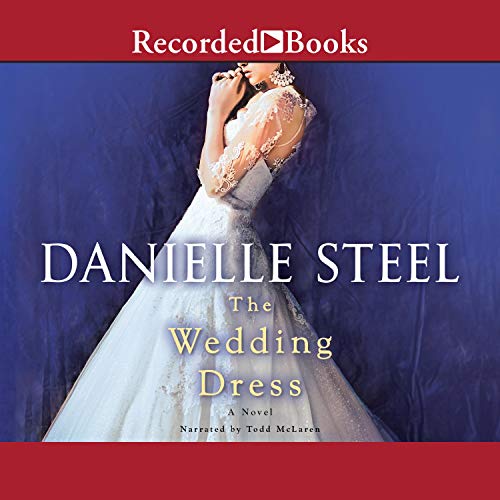 Danielle Steel has taken the full time to describe this story in every chapter. Every chapter or portion of this book is like an individual story of a woman who starts her married life after wearing the same wedding dress. The marriages also don't take place in the same family as the women get married into different families. Todd McLaren had to narrate people linked to different eras but the narrator has not tried to bring variation in the voice because it was not required at all.
The only thing which people want from a narrator these days is a clear voice. The Whittiers and Neighbors also became famous because of the clear voice and theme. Trends, traditions, and married life are a few of the main themes which are portrayed here by an author who is always trying to provide the best to the audience.
---
Top 15 most listened to audiobooks on the website
The most listened to authors