The Silkworm is a suspenseful mystery thriller. It is the second chapter of the Cormoran Strike novel series. The book is written by Robert Galbraith. The Ink Black Heart is a pretty good novel that Galbraith has written. The same could also be said about his Career of Evil title.
The audio narration of the subject book is done by Robert Glenister. This was a good performance and the soothing voice of Glenister will be a great pleasure to hear.
Owen Quine was a novelist who all of a sudden goes missing. His wife approached Cormoran Strike, a private detective. Mrs. Quine first thought that her husband has gone somewhere just by himself for a few days. She thought like that because he has done the same in the past as well. But, she had concerns at that time and wanted Strike to find him and bring him back home. As the Strike started with the investigation, he found that the disappearance of Quine was not at all a coincidence.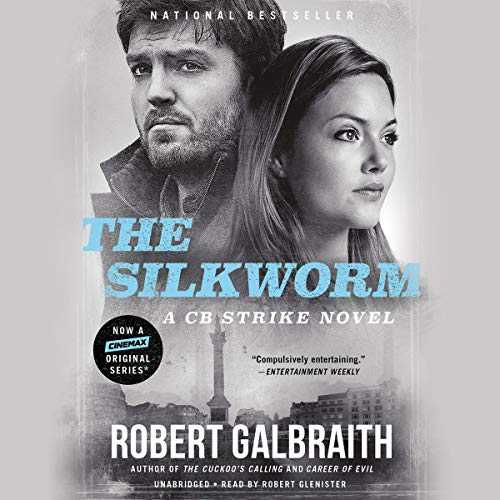 The novelist just recently was done with a manuscript that has poisonous kind of pen portraits of nearly everyone whom he knew. If that novel of the author was published then it would ruin many lives. In other words, it also meant that everyone whom he knew had some definite motive to silence him. When the dead body of Quine was found under weird circumstances then Strike was determined to race against time for understanding the motive of the brutal killer. He was a killer who was quite unlike that Strike had ever encountered before.
The Silkworm is a wonderfully entertaining mystery story that also inspired C. B. Strike, the highly acclaimed HBO Max series.
---
Top 15 most listened to audiobooks on the website
---
The most listened to authors