Scorching Sun is the sixth chapter in the Underworld novel series. This science fiction and fantasy novel are beautifully written by Apollos Thorne. He is a new but very promising author of science fiction novels. He did well with the writing of most of the 10 novels that he has written so far where one of them is Through the Belly of the Beast. Apart from this, Level Up or Die! is another very good novel by the writer.
The audio narration of Scorching Sun is done by Graham Halstead. He was stunning with his delivery and making the characters so alluring to the ears.
Elorion while passing right through the Vampire Gate entered into the real heart for the first time, where that all happened for the first time.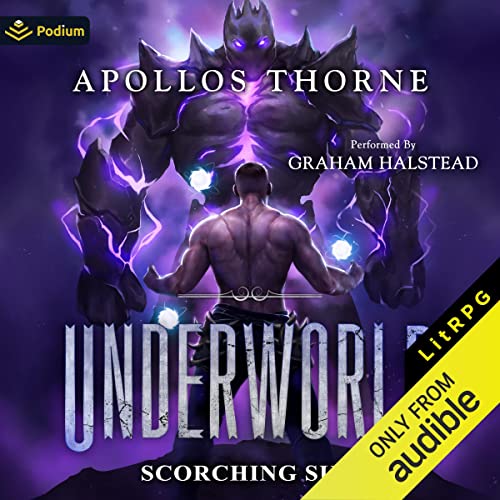 The sooner Elorion manage to complete his new mission, the sooner he will be able to make a return back to his home along with his girls. This task, by all means, was difficult, even better, it was impossible, especially considering the current level he was at. Therefore, he decided to follow the lich down which seems to be the only way forward in that situation. It was still a very difficult path as it was everywhere occupied with the bodies and blood. So, will he be able to succeed in his venture or will there be more twists in the tale? If you are interested in finding out what happened next then get your copy of this audiobook. You will have excellent literary entertainment.
The author masterfully delivered in this novel which made the characters stronger while preserving all the feelings of actual danger.
---
Top 15 most listened to audiobooks on the website
---
The most listened to authors