Relic Of The Gods Audiobook
Time has come for the fulfillment of prophecy and it is not good news for those who have survived till the present day in a hope that they would be saved. Armies of Valanis are coming down on the innocent with full might and they are not showing mercy towards anyone. The dragons are out there in another world but they are not planning for a comeback after their defeat in the battle. Another defeat might make them extinct as well so they are waiting for the right time to pounce back on the place which originally belongs to them.
Asher has the power to confront the enemy but he too thinks that his powers are not ample to win the war and he must wait till he gathers more force and skill before starting a final war. Dragon returns to the surface after a while and this time they come with a relic of the gods which is said to give them the upper hand in the war.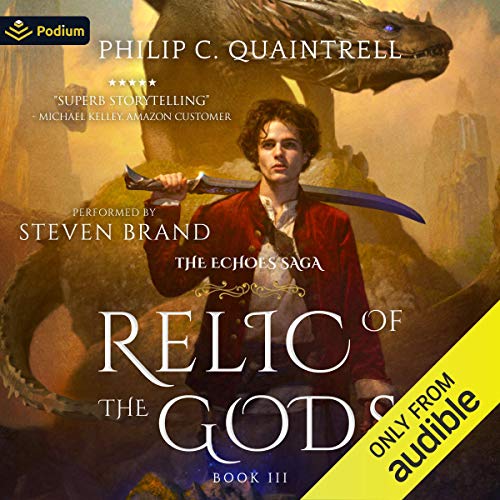 Still, till the climax, it is not known that which side will win the war because both sides are provided equal powers by the author Philip C. Quaintrell. Rise of the Ranger and Empire of Dirt is also with new thoughts and the emergence of new heroes so in that way these books can be called similar to some extent.
Giving aggressive sound to the heroes and villains at the same time was not an easy task for Steven Brand still the narrator has managed well with all of it. Steven Brand is no doubt fan's favorite because of the precision that he brings to his work all the time.
---
Top 15 most listened to audiobooks on the website
The most listened to authors