Pretty Girls is a psychological mystery thriller with suspense. It is written by Karin Slaughter. She is a writer of crime novels and has so far written 21 novels in her career where one of which is The Good Daughter. After this book, you will also like her writing in A Faint Cold Fear.
The audio narration of Pretty Girl's novel is done by Kathleen Early. The narrator had some fascinating variations in her voice and that made the performance quite exciting for the listeners of this book.
More than a couple of decades ago, Julia, the teenage sister of Lydia and Claire vanished without any trace. The two women haven't spoken with each other since then and their lives became quite difficult. Claire was the charming trophy wife of a millionaire from Atlanta while Lydia on the other side was a single mother. She was dating an ex-con at that time and was struggling hard for her survival with the necessities of life. But, neither of the two women was able to recover from their shared loss.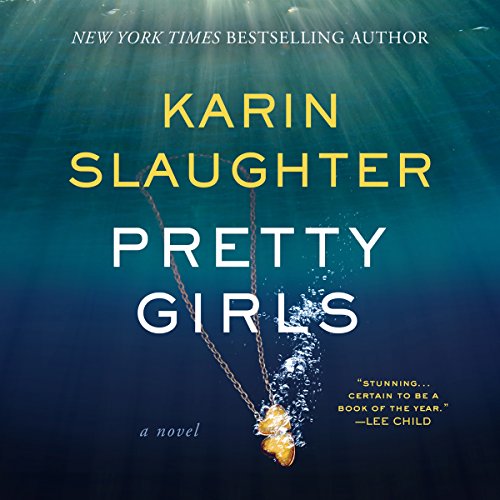 The disappearance of a teenage girl and then a murder of a man were two incidents that were 25 years apart from each other. But what was the main connection between the two incidents? The surviving sisters formed a wary truce and they explored their fast for finding out the truth. They were into unearthing the secrets which destroyed their family many years ago.
The story of Pretty Girls is found to be dark, intense, and quite powerful. It is a page-turner and the audiobook could have been much better with a better narrator or a better performance by the same narrator.
Full Audiobook